New freight train links Dongguan with Lithuania
publishdate:2020-05-18 views:280
As a result of the COVID-19 outbreak, most flights linked to the Chinese mainland have been suspended, which has had huge impact on international shipping services.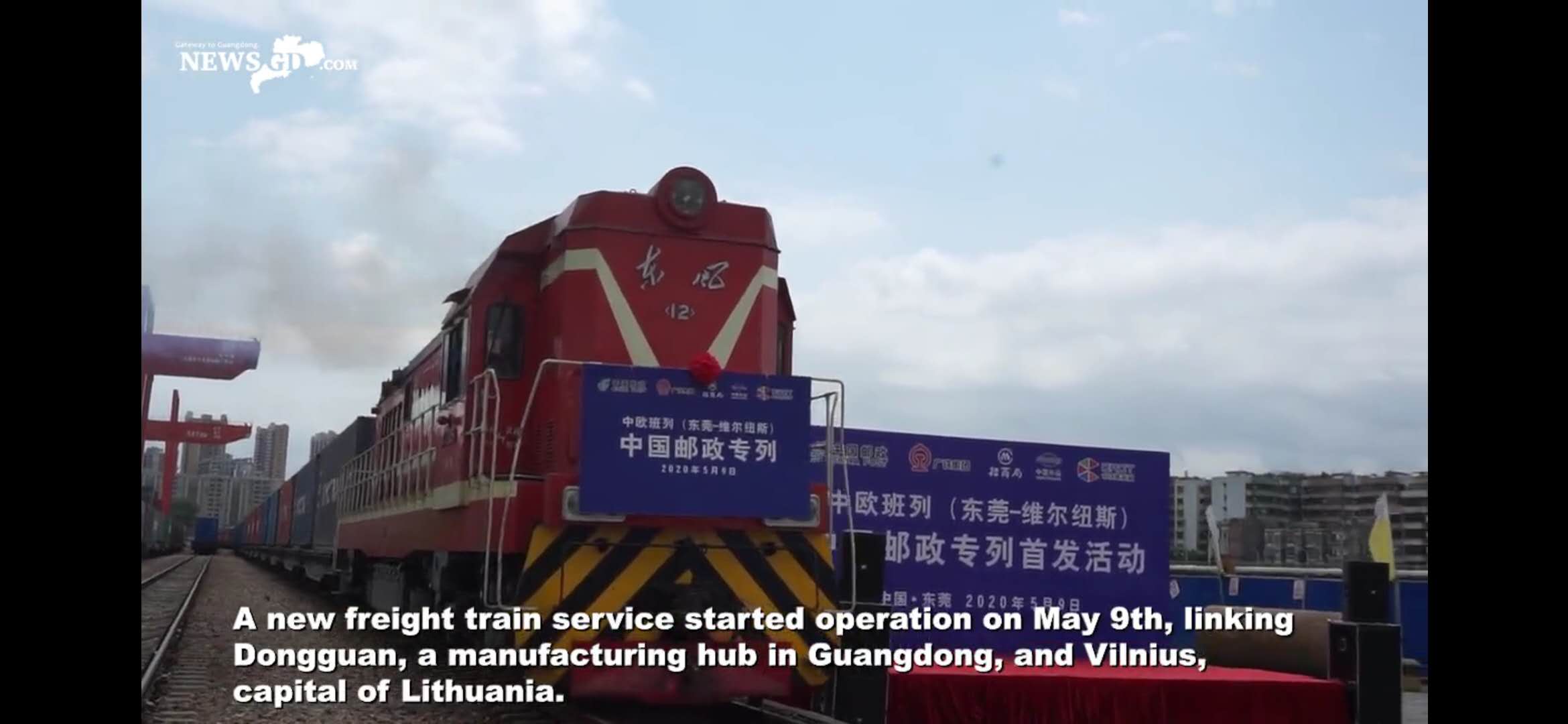 On May 9th, a new freight train service started operation, linking Dongguan, a manufacturing hub in Guangdong, and Vilnius, capital of Lithuania. Starting from Dongguan, the train will arrive in Lithuania in just 16 days. Then its cargo will be distributed from Lithuania to 26 countries including Spain, the U.K., Germany and Italy.
The 41 containers on the train are primarily from Dongguan and other regions of South China. The cargo includes products such as garments, shoes, communications devices, toys and household appliances.
"We hope to operate this route on a weekly or ten-day basis, and eventually to see China-Europe Railway Express (CR Express) freight train services on a regular basis," said Zhang Shuyong, Spokesperson of China Post Dongguan, "the CR Express is a fundamental project of the Belt and Road Initiative dedicated to a better connection between countries."